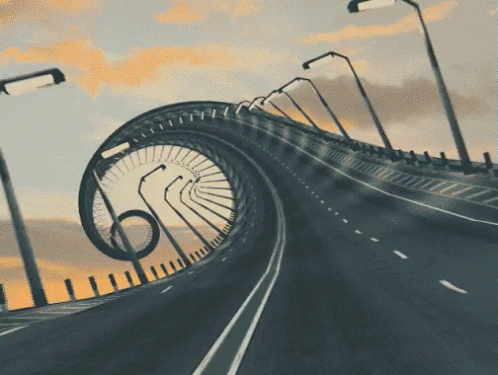 Say Goodbye to Potholes with These Unbelievable Recycled Plastic Roads!
One of the biggest environmental problems of the twenty-first century is without a doubt the scourge of plastic. Tiny plastic particles are polluting the environment
and perhaps endangering the health of people, animals, and plants as they whirl about the oceans and land in landfills
Introduction
One of the biggest environmental problems of the twenty-first century is without a doubt the scourge of plastic. Tiny plastic particles are polluting the environment and perhaps endangering the health of people, animals, and plants as they whirl about the oceans and land in landfills.
The manufacturing of plastic increases as the world population increases. Recycling our plastic and using it again to create plastic roads is one way to reduce & also more cost-effective, eco- friendly highways are promised from the amount of plastic waste. Standard roads are totally made of asphalt concrete, which is composed of asphalt and mineral aggregates, as opposed to plastic roads, which are constructed of composites of plastic.
History
Plastic roads invented by Prof. R. Vasudevan-the roads are entirely or combination bitumen and plastic are combined to create plastic roads. The majority of the plastic materials required to construct the Plastic Roads are ordinary post-consumer goods, such product packaging. Polyethylene terephthalate (PET or PETE), Polypropylene (PP), and high low density polyethene are the most popular plastics used in product packaging (HDPE and LDPE).
How
Sorting the gathered discarded plastic items is the next stage.
The gathered waste plastic items are first sorted, then cleaned, dried, and shred.
The plastic scraps are then melted at a temperature of about 170°c.
Hot bitumen( 160°c) added and well-mixed into the melted plastic.
After being applied on the road like regular asphalt concrete.
The aggregate is then supplemented with the scrap plastic.
Advantages
There is no new equipment required for the process, which is simple. The amount of bitumen needed per kilo of stone is 50 grams, and 1/10 of this is plastic trash, which lowers the amount of bitumen utilized.
Plastic enhances the quality of flexible pavements and raises aggregate impact value
Road fatigue is decreased due to plastic waste's contribution to road strength.
These roads are more resistant to cold and rainy conditions.
Another invention was produced as a result of propensity for experimentation. plastone-Waste plastic and stone are combined along with plastic, ceramic, and granite to create plastone blocks. Which is pressure-resistant and tolerate water percolation.
Plastone blocks have been produced at the chemistry department of the professor utilising waste materials including Plastone is a viable option for flooring, especially outside. It can be a robust and affordable replacement for cement blocks, which have a propensity to deteriorate under continuous rain.
Chennai was the first city to adopt the technology with the massive approach with the municipality, in 2004 with 1000 km of a road made of plastic waste. Meghalaya, a small village where the village converted 430 kg of plastic waste into the road. Making the roads of plastic waste is by using bitumen mix.
We can solve this issue by outlawing the use of single-use plastic in the production of food packets, shampoo and conditioner sachets, and parcel wrapping. Greener packaging is preferable. According to Heather Troutman, the Ghana National Plastic Action Partnership's programme manager, "it's tough to recycle plastic in a developing country." It's less expensive, difficult, and technically complex to simply burn it. But if recycled plastic could be given a value by being made into paving, fuel, or fishing nets, it wouldn't be buried, burned, or end up in the ocean.
Disadvantages


● There are no suitable alternatives available if you're seeking for a safe, affordable, and environmentally friendly way to dispose of enormous human inventiveness to spread awareness of the issue, emphasize its severity, and start the transition away from plastics.
● Alternative materials are already easily accessible for some plastic uses, such as cardboard in place of thermocol/styrofoam packaging and cloth bags in place of carry bags.
● Some alternatives might not be as practical as plastic. But residing on a lifeless planet is also not convenient.
Understanding what is considered the problem is crucial to evaluating a solution's effectiveness.
●Since plastics are practically unbreakable, any attempts to destroy them just result in new issues and pollutants.
● Making roads out of plastic actually contributes to pollution, far from being a solution to it. Only polypropylene (PP), polystyrene (PS), and polyethylene (PE) polymers should be used.
● The primary issue with plastic roads is the manufacture of the plastic required to build them. To make use of leftover plastic, the Indian town of Maraimalai Nagar adopted the idea of building plastic roadways.
● Plastic debris that is dumped across the world breaks down into minute fragments through a process called photodegradation—plastic breaks down when exposed to elements like light and heat—and eventually makes its way into the ecosystem through soils and waterways.
● Microplastics are easily carried through a variety of habitats and gradually become more polluting. They can be mistaken for food by organisms, causing toxic buildup to kill them.
Conclusion
Plastic roads are a relatively new concept, hence their durability is not yet known. The problem can be solved by taking the initial step is to stop generating. Demanding alternatives to plastic will eventually cause the annual production of plastic to stop growing and, ideally, end completely. As there is no method to dispose of any plastic in a way that is secure, affordable, or sustainable.
If you are concerned about plastic waste at your office or manufacturing unit premises. Reach out to us for collection and upcycling into usable solutions. Check out our solutions here.
Authored by Swetha. She is currently pursuing MSc Biotechnology at the prestigious Mount Carmel College, Bangalore. She brings an unique perspective in sustainability and climate change mitigation. She's an explorer and expert in Western Ghats, a biodiversity hotspot