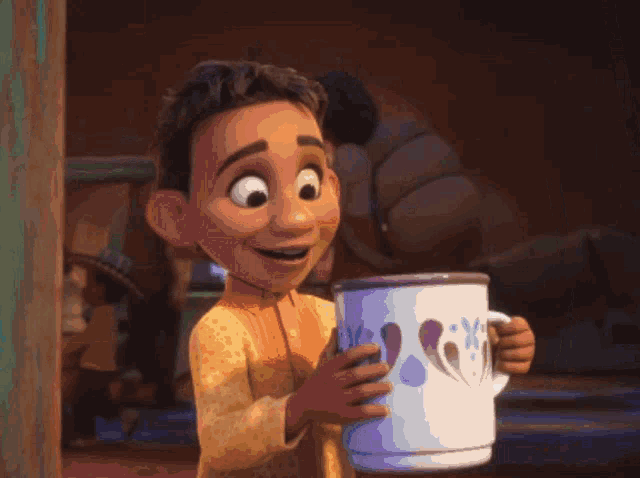 Your coffee is about to get very costly. You should blame climate change
Brazil produces more than a third of the world's coffee beans, so this is not good news for Brazil or coffee drinkers everywhere; and the federal government is taking note.
"I've been growing coffee for more than 50 years, and I've never seen as bad a drought as the one last year and this year," Christina Valle, a third-generation coffee grower in Minas Gerais, Brazil's biggest coffee-growing state, told WSJ. Arabica coffee, the primary variety grown in Latin America, requires precise growing conditions: rich soils, moderate temperatures, shade, regular rainfall, and an environment that's generally free of frost and pests, like coffee leaf rust, a fungus that kills coffee tree leaves.
It's a difficult formula to get right, and shockingly few of the country's smallholders are equipped to withstand the rise in weather variance that comes with climate change, notes Dr. Rachael Garrett, assistant professor of Environmental Policy at ETH Zurich, who published a paper on climate change and Brazil's coffee supply in the journal Environmental Research Letters last year.
"There's no one who really wins there's going to be a lot of additional negative social impacts from the environmental consequences of having to shift coffee production." Garrett instead advocates for meeting coffee farmers where they are, literally.
Brazil isn't the only major coffee producer being hit hard by climate change, although it is by far the largest.
Hanna Neuschwander, strategy and communications director at World Coffee Research, says the hold Brazil's supply has over the global market will undoubtedly affect these areas, too, raising prices across the board.
"What happens in Brazil can deeply affect the entire market," Neuschwander said, citing a 2019 report from the International Coffee Organization that notes that the top five coffee-producing countries now have a hold over 70 percent of the market, up from 57 in 1990.