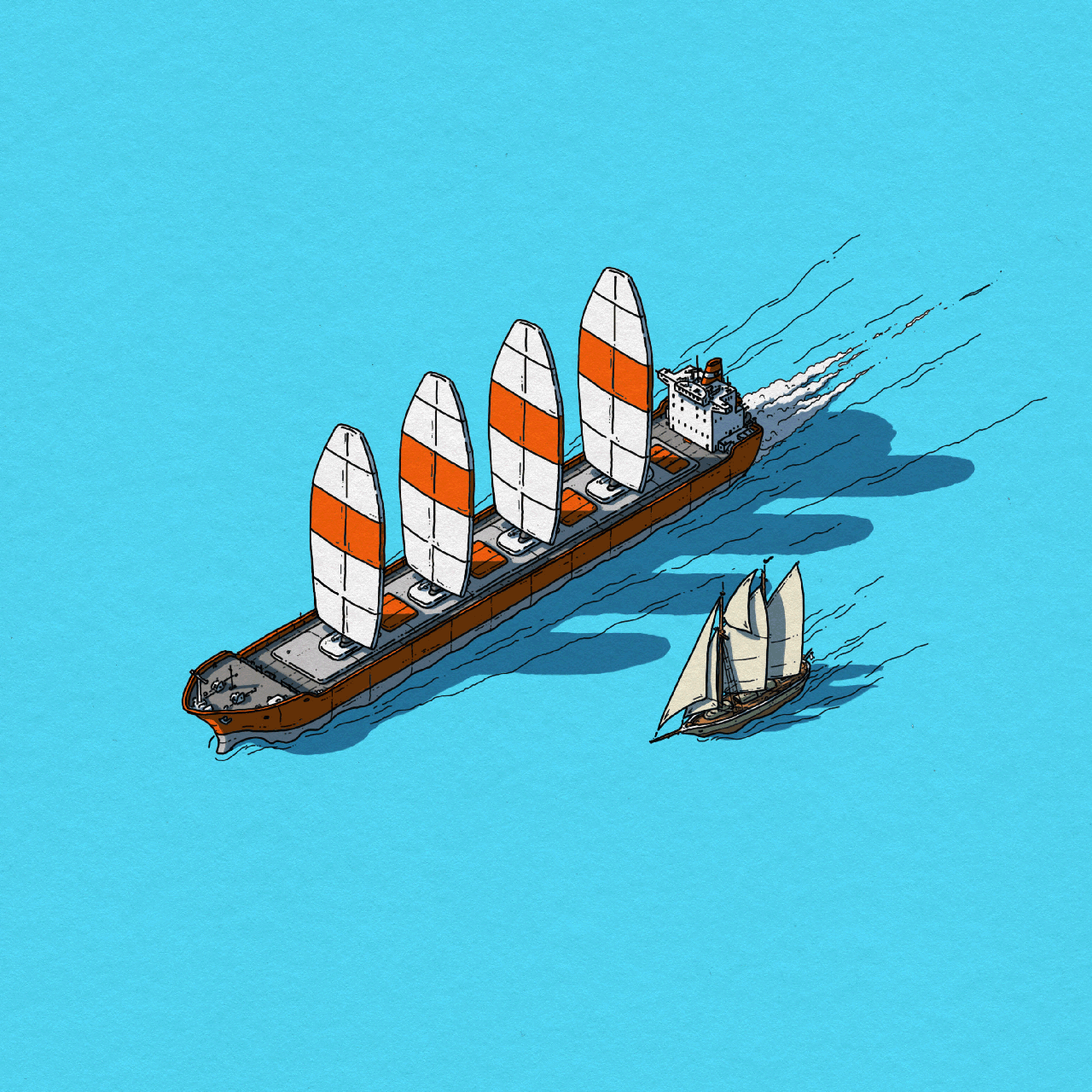 Climate Change: Shipping Agrees Net-Zero Goal But Critics Chide Deal
The global shipping industry has agreed to reduce planet warming gases to net-zero "By or around 2050", but critics say the deal is fatally flawed. Ships produce around 3% of global CO2 but countries will now have to reduce this as close as possible to zero by the middle of the century.
The global shipping industry is critical to world trade carrying up to 90% of commercial goods. This complex arrangement meant that shipping was omitted from the Paris climate agreement in 2015 when the world put in place a global plan to tackle rising temperatures. In 2018 shipping did agree to cut carbon in half by 2050, but this was seen as totally inadequate by scientists.
With resistance from China, Brazil, Saudi Arabia and others the new strategy that will see "Indicative checkpoints" rather than hard targets and these would aim to see emissions from shipping fall by at least 20% by 2030, and at least 70% by 2040. Many environmental groups were strongly critical of the new agreement saying that shipping's new plan would do very little to keep the world under that key temperature threshold.
"While the inclusion of 2030 and 2040 emissions reduction targets for shipping is not insignificant, this strategy will see the shipping industry exhaust its 1.5C carbon budget by 2032," said Madeline Rose, from the Pacific Environment campaign group.
The new deal also keeps alive the idea of a carbon levy on shipping that has been strongly supported by developing countries, who believe that this measure will be key in bringing down emissions over the decades to come.