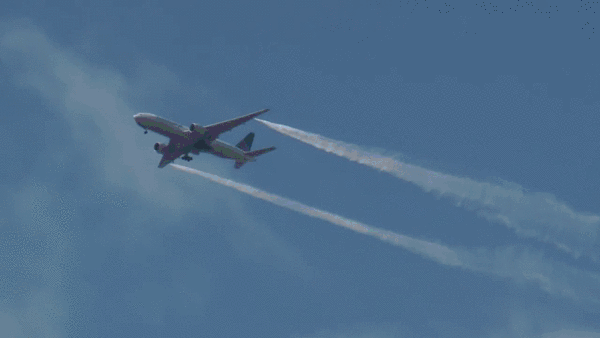 Disquiet At Airlines As Govt Pushes For Greener Jet Fuel
"On the one hand, there seems to be an upcoming mandate of 1% blending of sustainable aviation fuel from 2025, and on the other, the airlines have been proposed to participate in a green fuel joint venture. It looks to be too ambitious, and some timelines may have to be postponed," one of the persons said requesting anonymity.
The civil aviation ministry recently proposed that Indian airlines participate in a joint venture to produce green fuel. Simultaneously, the government is also preparing to mandate 1% sustainable aviation fuel blending for Indian airlines staring 2025.
"Sustainable aviation fuel is currently three to 10 times more expensive than jet fuel. A two-hour flight will become expensive by around ₹200, if there is 1% blending. So, airlines have to prepare for higher cost of procurement and higher airfares, which may impact demand in the immediate term," the second person cited above said.
In 2018, SpiceJet operated such a flight for the first time, blending 75% jet fuel with 25% biojet fuel from the jatropha plant. In February 2022, the airline took delivery of an aircraft that can run on sustainable jet fuel.
Full-service carrier Vistara operated a wide-body aircraft on SAF on a long-haul route from South Carolina, US, to Delhi, in partnership with Boeing and GE Aerospace by using a blend of 30% SAF with 70% conventional jet fuel.
Read In Detail