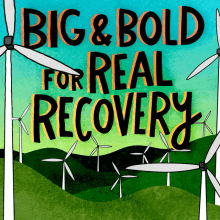 Myths Are Clouding The Reality Of Our Sustainable Energy Future
Global electricity supply needs to expand by around four times; transmission grids must grow from 70mn km to around 200mn km; we must boost electric cars from 25mn to over 1bn. That implies big increases in mineral supply - seven times more lithium will be used per annum than in 2022, with copper use doubling. We need to separate myths from real concerns - the Energy Transitions Commission's latest report aims to do that. One thing we don't need to worry about is long-term supply: for all the key minerals, known resources easily exceed total future requirements.
These emissions could amount to a cumulative 15-35 gigatonnes of CO₂ equivalent over the next 30 years: but that compares with around 40 Gt CO₂ equivalent produced every year by the fossil fuel based energy system. The roughly 5bn cubic metres of water needed annually for new mineral extraction compares with 2,700bn cubic metres used in food and fibre production; and all the solar PV farms and mine sites required would take up less than 2 per cent of the land area devoted to agriculture. Communities should share in the profits generated, with the small additional costs accepted as the price to pay for more sustainable supply.
New battery designs have reduced future cobalt needs by 50 per cent in just five years; nickel-free LFP batteries are now being used in 40 per cent of electric vehicles - up from 7 per cent in 2019; and by 2040, over 50 per cent of lithium used in new batteries could come from recycling. Almost 70 per cent of cobalt comes from the DRC, 48 per cent of nickel from Indonesia and 74 per cent of refined lithium from China, even though lithium resources are spread across the world.
Policies to reduce reliance on imports make sense: the EU's objective to source 40 per cent of refined mineral supply domestically is a reasonable balance. We must also welcome the sustainable nature of the new energy system.