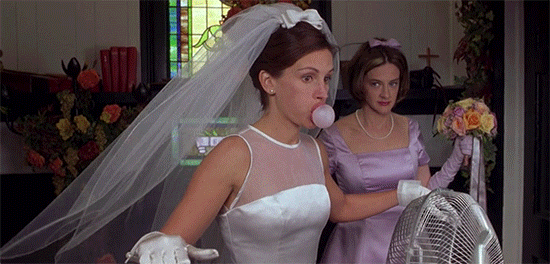 Planning a Wedding Amid Climate Change
Couples planning weddings this summer have had to contend with a slate of extreme weather conditions, from flooding and unrelenting heat to poor air quality. "That's the reality that we're in." This summer's record-breaking weather has tested the entire wedding industry on how to adapt to a changing climate.
Some event planners have implemented mitigation practices for those having outdoor weddings, like ordering hand-held water spritzers, paper fans and parasols. Now What? Scientists Recreate Pink Floyd Song by Reading Brain Signals of Listeners Michigan State Finds an Observatory From 142 Years Ago Buried on Campus Extreme weather - and heat in particular - now factors into almost every aspect of summer wedding planning, from picking flowers that won't wilt to choosing a cake frosting that won't melt.
Jamie Chang, a wedding planner in the Bay Area who specializes in destination weddings, said she has noticed clients trending away from summer over the last five years. Tiffany Boykins, the owner of Events By Tiffany, in Atlanta, said she didn't have a single client this summer who opted for a wedding outside.
"Even if there weren't fires close to where our wedding was going to be, we didn't want to divert resources and bring tourists to the area when the area is trying to survive," said Ms. Styduhar, 32. At the suggestion of their wedding planner, they purchased a wedding insurance policy that covered extreme weather conditions, including floods, blizzards and hurricanes.
Crystal Egger, a meteorologist and co-founder of Monarch, a climate consultancy company based in San Diego, advised that couples planning an outdoor wedding check typical weather trends and have a tent as backup.