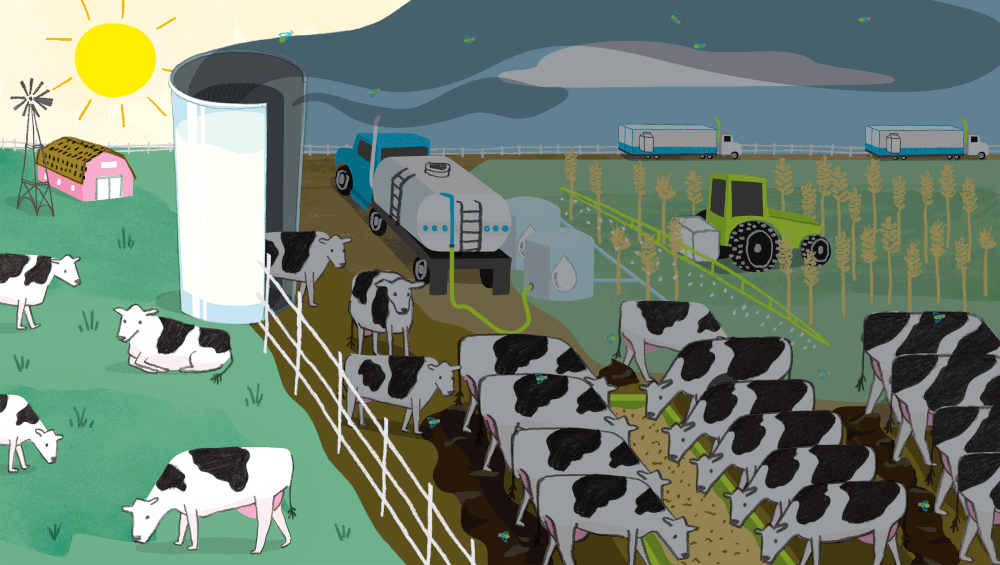 World Environment Day: How The Indian Dairy Industry Is And Can Contribute Towards Embracing Sustainability
In addition to contributing to economic resilience, this industry carries significant potential to address climate change and contribute to the sustainability mission. By ensuring sustainable practices at each stage the entire value chain - procurement, processing/manufacturing, consumption and even post-consumption - backed by innovation, technology and collaborative efforts, the dairy industry can definitely essay its role in minimizing the environmental impacts.
In addition to reducing dependence on conventional fuel sources, these steps will greatly contribute in localization of sustainability practices by linking common people like dairy farmers at grassroots to clean energy transition. As witnessed in other industry segments, dairy organizations should also strive to become plastic waste neutral.
To realize the sustainability goals, it is essential to adhere to sustainable practices in the entire value chain and the Indian dairy industry has undoubtedly stared its journey on a positive note. In the start-up age, we have seen many initiatives across other industries; nonetheless, there are multiple options to explore for the dairy industry too.
On the other hand, the Indian dairy companies can also come together and commence research and development towards developing alternative packaging and delivery systems, paving way for sustainable options.
The Government of India too is according the highest priority to the Indian Dairy industry in a holistic manner.
The aspect of sustainability is important to the Indian dairy industry and the same was also discussed in various sessions during the IDF World Dairy Summit, World's largest dairy summit, held in Delhi NCR last year.
As we commemorate World Environment Day, we should identify how the industry can come together, make collective efforts to combat climate change by sharing best practices, knowledge, experiences and adopting innovative techniques and latest technologies.